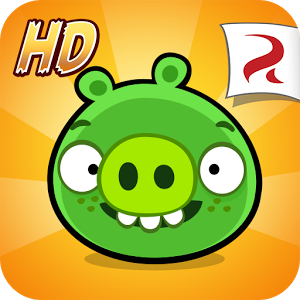 Bad Piggies HD to kolejna gra rozrywkowa od twórców Angry Birds – Rovio Entertainment Ltd., która jest prawdziwym pochłaniaczem czasu. Cieszy się ogromnym zainteresowaniem użytkowników na całym świecie. Bad Piggies to spin-off wspominanej wcześniej gry Angry Birds. Jeśli kiedyś mieliśmy styczność z "wściekłymi ptakami", to kojarzyć możemy też bohaterów Bad Piggies.
Tym razem kluczowym celem będzie okiełznanie i kontrolowanie zielonych świnek, a nie zabijanie postaci, jak w Angry Birds. Naszym zadaniem będzie m.in. budowanie pojazdów, a raczej maszyn, dzięki którym "złe świnie" będą mogły się przemieszczać (latać lub jechać), zbierając punkty za stratowane po drodze przedmioty

Najbardziej spektakularne fragmenty można teraz nagrywać, aby np. później, z poziomu gry udostępnić w wybranym portalu społecznościowym.
Grę pobrać możecie za darmo, na urządzenia z iOS, Android i Windows Phone.