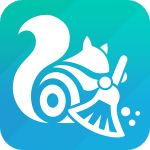 UC Cleaner to nic innego jak aplikacja, która posłuży do wyczyszczenia naszych urządzeń z Androidem ze zbędnych danych. Za pośrednictwem aplikacji zyskamy możliwość usunięcia zbędnych plików przez co zwolnimy pamięć operacyjną, a nasze urządzenie z pewnością zyska na wydajności. Objawi się to m.in. przez szybsze działanie aplikacji oraz samego urządzenia. Program ten opracowany został przez twórców popularnej przeglądarki UC Browser.
Aplikacja usunie z naszego telefonu śmieci i niepotrzebne dane, takie jak dane pamięci podręcznej oraz pliki tworzone przez system operacyjny naszego urządzenia i zainstalowane na nim aplikacje. Z poziomu UC Cleaner pozbędziemy się również niepotrzebnych danych pochodzących z konkretnych aplikacji (np. Facebooka).
UC Cleaner dostępne jest na urządzenia z systemem Android.