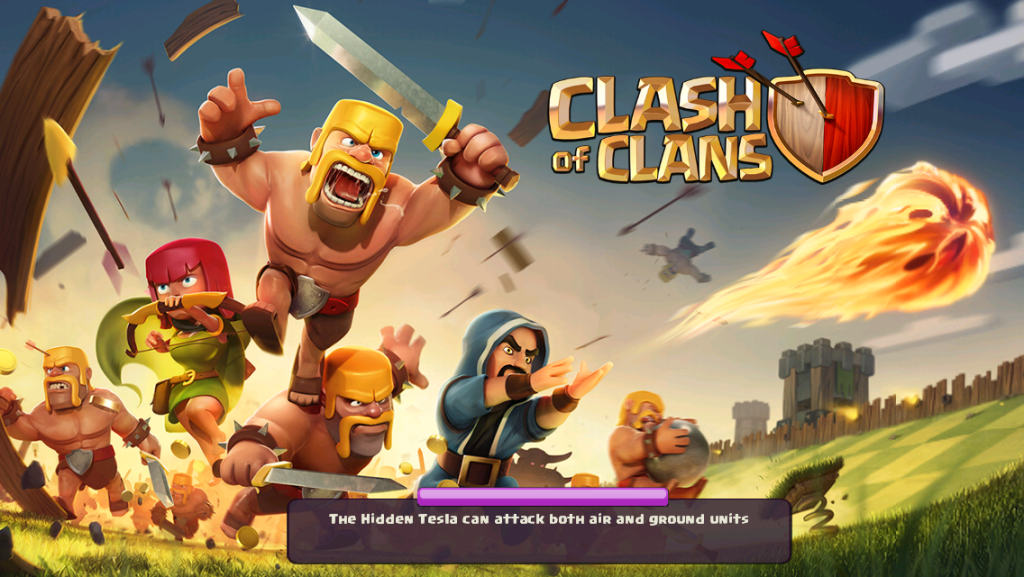 Podbijanie terenów innych graczy, odpieranie ataków oraz inwestowanie w osadę – to trzy podstawowe zadania, jakie Clash of Clans stawia przed graczami.
Clash of Clans to gra typowo strategiczna. Zadaniem użytkownika będzie poprowadzenie klanu do zwycięstwa. Gra pozwala na zbudowanie własnej osady, a następnie walkę z innymi użytkownikami z całego świata. Celem starć jest oczywiście podbijanie coraz to nowych terenów.
Pierwszym z zadań początkującego gracza będzie wybranie ziemi, na której będzie on chciał zbudować swoją wioskę. Im bardziej rozbudowany staje się nasz teren, tym ciekawszym kąskiem staje się dla innych graczy, których celem będzie zaatakowanie i podbicie naszej osady. Dlatego też, użytkownik powinien zadbać nie tylko o rozbudowę posiadanych terenów i obiektów, ale przede wszystkim zatroszczyć się o zasoby obronno-waleczne, po to aby skutecznie chroniły wioskę i umożliwiły nam podbijanie kolejnych terenów. W tym celu warto inwestować przede wszystkim w szkolenie wojska oraz zapewnienie mu odpowiedniego sprzętu.
Clash of Clans to rozgrywka przeznaczona na urządzenia mobilne, która szybko podbija serca graczy na całym świecie, a jej dopracowana, kreskówkowa grafika jest bardzo przyjazna dla oka. Clash of Clans jest darmowa, jednak od graczy wymaga stałego połączenia z internetem.