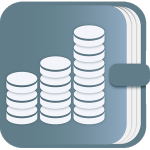 Mój Budżet to aplikacja pozwalająca monitorować wszystkie rachunki bankowe w jednym miejscu. Dzięki niej odnotujemy poszczególne wpływy i wydatki, zyskując możliwość kontroli wszelkich wykonywanych operacji z jednego miejsca.
Odnotowywanie pojedynczych transakcji pomoże nam w prosty sposób zaplanować wydatki na kolejny miesiąc i bardziej szczegółowo przyjrzeć się tym, które spokojnie mogliśmy ograniczyć. Takie przewidywanie to doskonała forma kontroli finansów, która jasno rozgraniczy kwotę potrzebną do zaspokojenia podstawowych potrzeb i innych bieżących wydatków, od sumy którą z powodzeniem możemy ulokować na koncie lub rachunku oszczędnościowym.
Wpisy prezentowane są na kolorowych diagramach graficznych, dzięki czemu stają się o wiele czytelniejsze i przejrzyste dla odbiorcy. Aplikacja pomoże użytkownikowi zaplanować drogę do zaoszczędzenia konkretnej sumy, przy spełnieniu różnych kryteriów i warunków (zarówno pieniężnych, jak i czasowych). Mój Budżet daje możliwość definiowania limitów, które ułatwią dążenie do określonego celu. Aplikacja gromadzi wszystkie nasze wpisy, udostępniając nam szybki wgląd do historii naszych transakcji i podsumowań.
Aplikację pobierzecie z Google Play za 12,49 zł. Ze względów bezpieczeństwa Mój Budżet działa tylko offline.