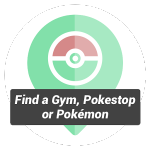 Aplikacja Pokemap: Map for Pokemon GO to coś dla osób, które dały się wciągnąć w najnowszy hit, dla którego oszalał już chyba cały świat – grę Pokemon GO. Jeśli nie słyszałeś jeszcze o tej grze koniecznie przeczytaj nasz post na temat Pokemon GO.
Pokemap: Map for Pokemon GO to aplikacja stworzona przez fascynatów gry, którzy postanowili ułatwić wszystkim użytkownikom poszukiwania postaci. Gracze mogą bowiem umieszać na mapie programu napotkane Pokemony i inne obiekty oraz podglądnąć zdobycze innych, oczywiście wraz z ich lokalizacją. To bardzo prosta w użyciu aplikacja. Po znalezieniu obiektu wystarczy oznaczyć go na mapie okolicy. Zgłoszenia te są zapisywane w aplikacji anonimowo.
Aplikację pobierzecie z Google Play za darmo.