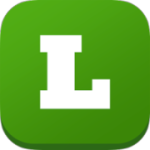 Zapomniałeś czegoś kupić? A może w ogóle zapomniałeś zabrać ze sobą listę zakupów…? Listonic stworzono z myślą o Twoich potrzebach.
Aplikacja Listonic pomoże rozwiązać Twój problem dzięki gromadzeniu notatek zakupowych w jednym miejscu. Już nigdy nie zapomnisz o tym, aby kupić dany produkt, a Twoja mobilna lista będzie wszędzie tam gdzie Twój smartfon.
Oprócz możliwości tworzenia i gromadzenia list zakupów, dzięki Listonic będziesz mógł również porównać ceny i sprawdzić dostępność danego artykułu w różnych sklepach. Jeśli często przeglądasz gazetki promocyjne aplikacja ułatwi Ci to zadanie, wyświetlając je w jednym miejscu.
Kolejny atut? Czytając przepisy kulinarne pewnie nie raz natknąłeś się na logo Listonic. Zastanawiałeś się kiedyś do czego służy? Są to kulinarne przyciski Listonic, które przez jedno kliknięcie umożliwią Ci przeniesienie listy składników do Twojej listy zakupowej czy też notatek. Dzięki aplikacji Listonic możemy zaoszczędzić masę czasu w trakcie planowania i robienia zakupów, a także odciążyć i uspokoić umysł dzięki świadomości jaką daje przeniesienie wątków z głowy na listę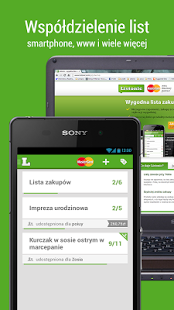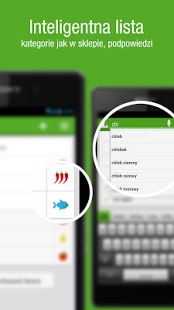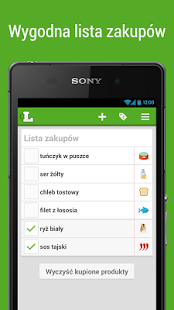 Aplikację Listonic zainstalujesz za darmo na swoim urządzeniu z systemem Android, iOS i Windows Phone.