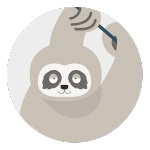 … Czyli postanowień noworocznych ciąg dalszy

Poruszając się w temacie noworocznych postanowień rekomendowaliśmy ostatnio aplikację, która ułatwi niektórym rzucanie palenia – Quit Pro. Dzisiaj postanowiliśmy podjąć się trudnego tematu odchudzania.
Dieta dla lenia, to jak łatwo można się domyślić, aplikacja dla osób pragnących zrzucić kilka kilogramów. Program stanowi gotową bazę diet i porad, dzięki którym z pewnością uda się wam wrócić do formy sprzed świąt

Aplikacja jest bardzo prosta w użyciu, a do tego jest bardzo ładnie wykonana. Dieta dla lenia to gotowy harmonogram żywieniowy, posiadający rozpiskę z menu na każdy dzień tygodnia. Za pośrednictwem programu skorzystamy również z prostego kalkulatora, który obliczy nasze zapotrzebowanie kaloryczne względem płci, wieku oraz innych kryteriów. Program posiada również funkcję ustawiania przypomnień o posiłkach.
Jeśli w najbliższym czasie planujecie się odchudzać, to naprawdę warto wypróbować aplikację Dieta dla lenia, która pomoże zaplanować menu, a dzięki temu znacznym stopniu ułatwi drogę do wymarzonej sylwetki!